This Malaysian Company Did A Great Job With Helping Children And We Love It!
The partnership drive provides underprivileged children with the much needed essentials.
The Covid-19 pandemic has definitely affected us in a way or another. One particular group which we often neglect is the underprivileged and vulnerable children group. This group segment often faces everyday challenges such as financial burdens to purchase essentials to properly protect themselves physically and mentally.
To further provide assistance to vulnerable children, BZU BZU Malaysia, a family brand, teams up with The Salvation Army for a greater good and donated 75,000 disposal medical masks to orphans and vulnerable children to keep them protected. This mission helps to elevate the welfare of these children and protect them from any respiratory illness resulting from the pandemic. The Salvation Army's Children Home and Boys' Home in Ipoh, The Salvation Army's Children Home in Penang, Refugee families in Klang Valley, Malaysian B40 families in Melaka and Rumah Perlindungan Al-Nasuha received these masks from BZU BZU Malaysia to great delights.
The Salvation Army is a non-profit organisation serving the underprivileged community in Malaysia without discrimination in providing residential homes for children and the elderly, family support services, day cares, a refugee help centre and emergency relief services in times of crisis.
Raphael Jiang, Chief Executive Office of BZU BZU Malaysia shared a positive message to this vulnerable group.
"Children are already vulnerable little souls – they may not understand the current world that we live in now and feeling helpless. As a citizen of our country, protecting kids from harm and keeping them safe and healthy seems a simple place to start to bring assurance and emotional care to others. We want to play our part to the community to keep them safe from dangers and illnesses, but also allow them to be able to enjoy the childhood that they still can have. Together, we stay strong and battle this pandemic," said Raphael Jiang, CEO of BZU BZU Malaysia.
Famed for its family products, BZU BZU's Kids Disposable Medical Masks is a medical-grade face mask that offers 3-layer protection against bacterial, dust, droplets and micro particles causing allergy – providing a perfect fit with easy breathing features.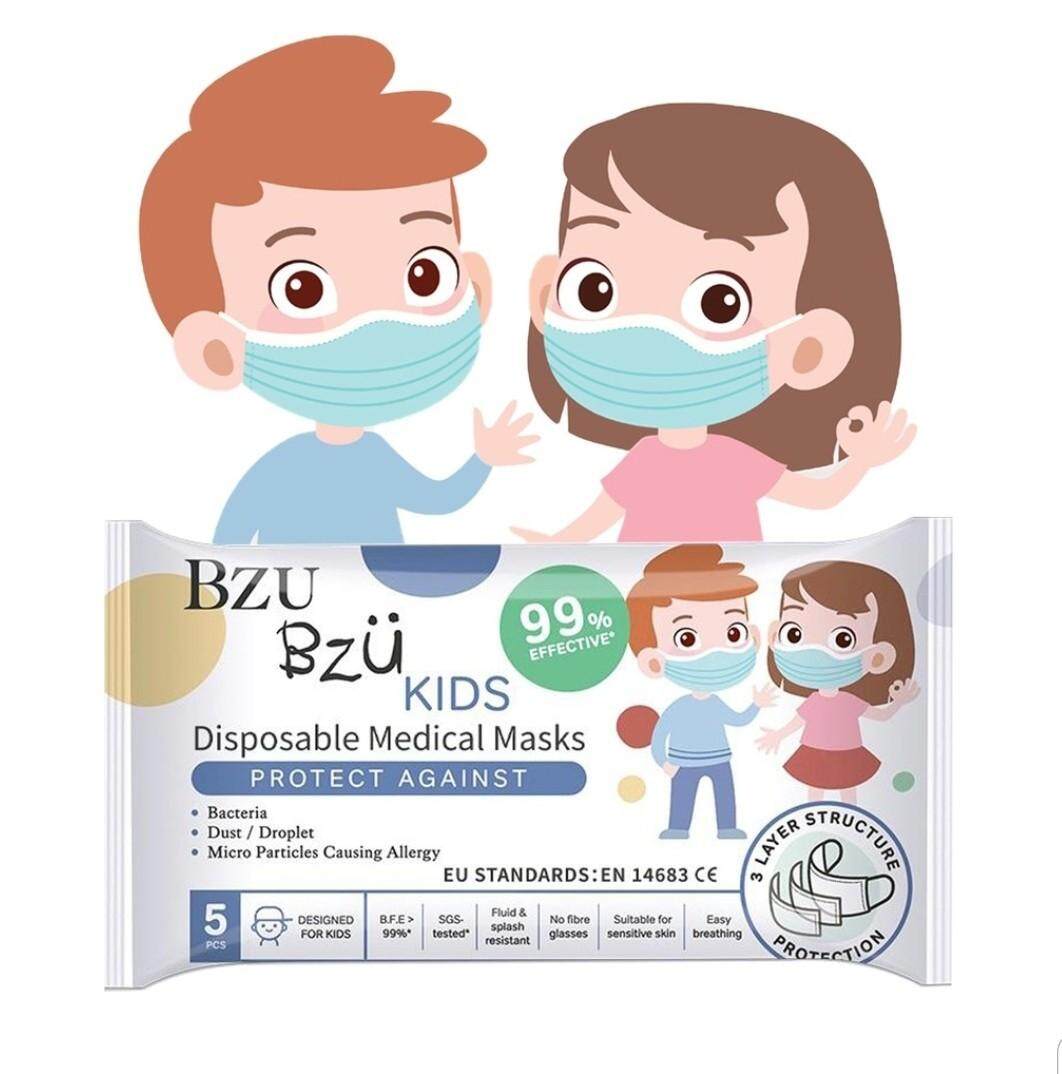 The BZU BZU's Kids Disposable Medical Masks is available at major pharmacies such as Watsons, Big Pharmacy, Multicare Pharmacy, Mega Kulim Pharmacy, Manjaku and official online store at Shopee and Lazada for RM3.50 per pack.
We are glad the mission above helps spread the positivity during this challenging times and hoped corporate brands would adopt such initiatives too to targeted group segments who needed help. Way to go BZU BZU Malaysia and The Salvation Army.